Last Updated: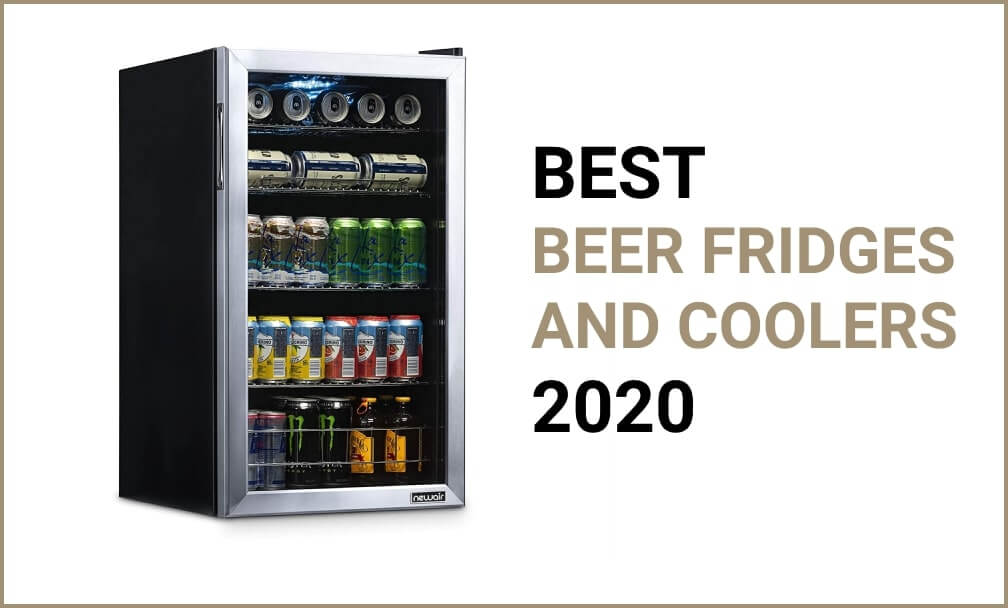 Do you host parties or get-togethers with friends?
Every party needs cold beverages. And the beverage of choice is typically alcohol. Be sure to check our best beverage cooler in 2023 reviews.
Unfortunately, not everyone has the refrigerator space to store 70 cans of beer or multiple wine bottles.
This is where a beer refrigerator can help you. The beer fridge will keep your beverages at the perfect temperature without taking up space in the rest of your refrigerator.
Now, most people think of a beer fridge as a mini-fridge, which is simply not the case. Beer fridges are much fancier than a typical mini-fridge. They will often have a locking door, a glass door, temperature controls, and can be extremely slim to fit underneath your counter.
Anyway, this article will cover the best beer fridges on the market, a buying guide, and will answer every question that you have about beer fridges.