Last Updated: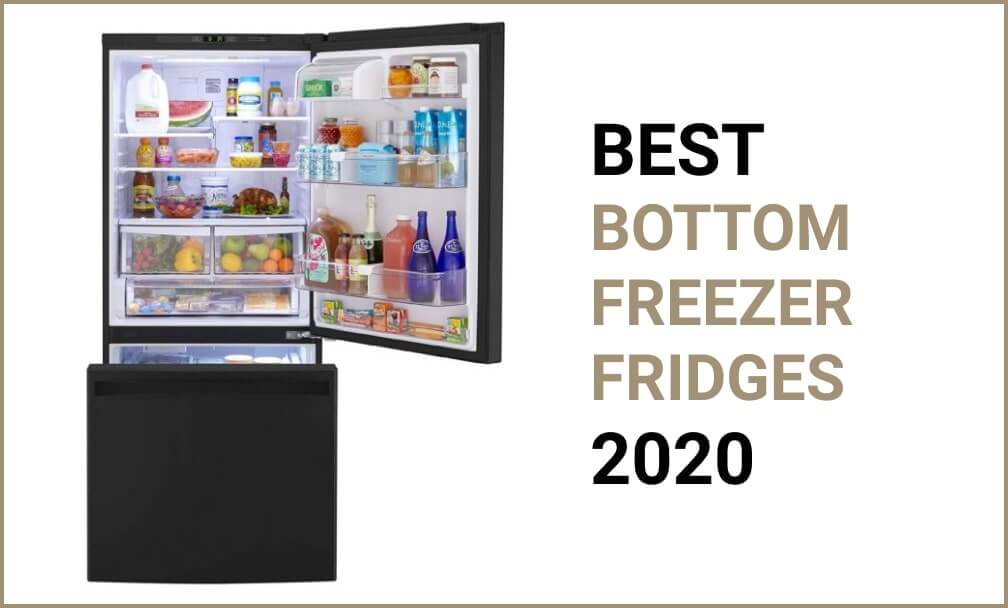 Bottom freezer refrigerators
have a few huge positives over the more normal top freezer refrigerators.
Mainly, the refrigerator has the perfect height for easy access rather than the freezer having a perfect height for easy access, which makes reaching items in the refrigerator extremely easy.
Remember, you use the refrigerator more frequently than the freezer.
Plus, these refrigerators tend to have wider shelves that allow you to place larger dishes and items on them. Furthermore, you won't spend nearly as much on a bottom freezer refrigerator as you would on other types of fancy refrigerators with similar features.
Anyway, we have written a comprehensive guide on selecting your next bottom freezer fridge. Additionally, we will also review our favorite bottom freezer refrigerators.