Last Updated: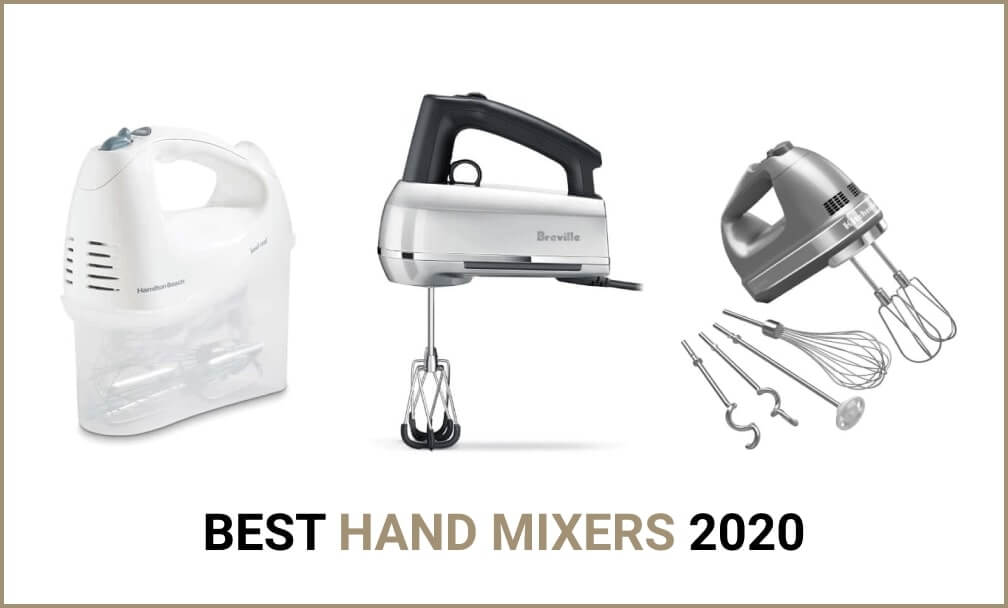 A good hand mixer, the top hand mixers in fact, should be powerful enough for any type of duty ranging from relatively light action like making whipped cream, kneading dough, or whipping up some meringue to heavy-duty activities like mixing a thick cake batter. Granted, these mixers won't have the same strength as a typical mixer; they still mix stuff in a relatively quick and consistent manner.
Unfortunately, finding a hand mixer with some reliability isn't particularly easy – there are just too many new ones coming on the market each year having slightly different specs.
This article has condensed a few of the most important points into an easy article. And I have even included reviews of the top hand mixers available on the market.