Best Garbage Disposals in 2022 | 2023 ( Top 11) (Reviews & Buying Guide)
[vc_row][vc_column width="2/3″][vc_column_text]
Last Updated: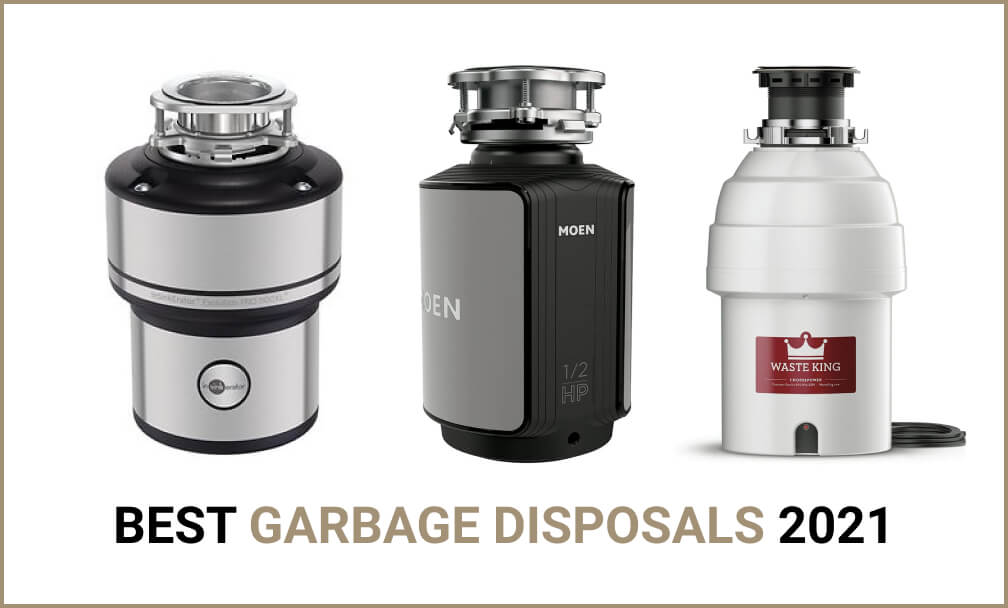 A garbage disposal unit is not the thing to impact on your kitchen look but it's quite critical when it comes to your comfort. Since the unit is intended to deal with the most unpleasant part of cooking, its dependency and power are qualities of great importance.
So, what is a food waste disposer?
Food waste disposer is an integral element of modern kitchen equipment. This is not just a practical and convenient device – it is your contribution to solving the increasingly acute problem of environmental pollution by food waste.
It is also an easy way to get rid of food waste. A waste disposal unit is simply and quietly mounted under your sink and easily shreds all food debris, turning them into tiny particles that are automatically washed off through the drain hole of the sink into the sewer.
Just turn on the cold water tap, dump the waste into the sink and direct it into garbage disposal unit flange, which is installed instead of the usual drain hole. Then turn on the chopper, which instantly "grinds" the remnants of food and rinses them down the drain. In a matter of seconds, the chopper will cope with almost any type of food waste, including meat bones! The device is absolutely safe to use and does not have any sharp blades – grinding is carried out in a special ring groove.
There are tons of food waste disposers available from retailers. One must do whole research to get the chance of buying the proper unit for the money. Great Livings expert team collected information from various sources across the web, from customer forums, consumer reports, and reviews on Amazon, The Home Depot, to plumbers' personal blogs. Also, we had several interviews with plumbers and installers. Let us assist you in the process and show you the crucial factors about the top recommended models of garbage disposals. The quick comparison is in the table below and the individual reviews come next to it.
[/vc_column_text][/vc_column][vc_column width="1/3″][vc_column_text]Written by GreatLivings on Jan 3, 2020
Top Rated Garbage Disposals Comparison Chart
[/vc_column_text][/vc_column][/vc_row] [vc_row][vc_column width="2/3″][vc_column_text]
Read Individual Reviews of 11 Best Garbage Disposals
Here's our picks for the Best Garbage Disposals in 2022.
1.

InSinkErator Evolution Compact

– Our Ultimate Choice and Best to Buy in 2021 Garbage Disposal
The Compact model of InSinkErator Evolution has the highest place in our rating for the reason. We have made in-depth examinations and concluded that this unit has all an ideal garbage disposal has to have. The 3⁄4 horsepower motor is great for the majority of households except for the very large ones. Then comes its extremely sturdy construction which is hard to get out of use.
All in all, the unit has 4-year warranty allowing you to call the handymen to come and fix it if needed. And it's for free!
As it comes from its name, the Evolution Compact is less bulky than many other disposals on the market. That means you can install this piece almost anywhere, this InSinkErator is designed to fit the smallest sink. In case you have the larger one it's great as well because it leaves you a large space for other purposes.
It does have some advanced technology too. Well, as advanced as a garbage disposal can get. The large 34.6 ounce chamber fits a lot of garbage. Stainless steel blades and parts add some extra life to the unit.
The Evolution Compact has the advanced two-stage disposing technology which outstands from the rest of outdated units. First, the garbage gets shredded by the GrindShear Ring, and then it goes through the Tri-Action Lug system where the whole thing gets liquified. This innovative feature prevents jams in this smart garbage disposal.
The unit is powerful enough to pulverize even the small shells and chicken bones which doesn't mean it's invulnerable. We recommend to use cool water when using the disposal and try not to overload it.
Next benefit we compliment here is the SoundSeal which basically is the sound insulation around the motor giving you some much needed silence. Two anti-vibration components also prevent that annoying rattling sound. A sink baffle stops sound from escaping through the disposer. All those features combine to make for one very silent unit. It's so quiet that you can actually have a conversation without yelling.
This disposal is also the healthier one due to its anti-microbial surface preventing bacteria growth. This reduces nasty odor as well.
The installing of the Evolution Compact is as easy as it can be. The brand has its own hassle-free technology of Quick Lock sink mount allowing to put it in place just in 15 minutes. Further, you'll be able to replace the old disposal with the new one in couple of movements. Otherwise, the licensed handyman will do it for you.
What's attracts us to the unit even more, is its offer versatility. You can prefer the disposal alone, the unit with power cord, and the complete kit consisting of the disposal with a cord and sink included. Evolution Compact can be connected to the dishwasher too.
Final Verdict
This is an extremely powerful and environment-friendly disposal. It works best for those that need a small disposal because of small cabinet. However, The Evolution Compact is still our winner because it works great for everyone.
[/vc_column_text][/vc_column][vc_column width="1/3″][vc_column_text]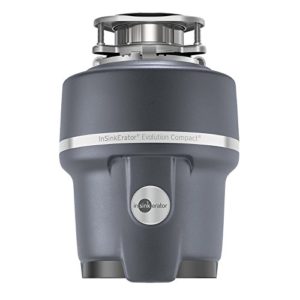 Pros
Powerful motor
Two-step grinding process that liquifies food waste
Compact design
Quiet
Easy installation
4 year limited warranty with free house calls
Cons
Click to Check the Price
[/vc_column_text][vc_separator border_width="2″ el_width="70″][/vc_column][/vc_row] [vc_row][vc_column width="2/3″][vc_column_text]
Why did we place the InSinkErator products on the top two places on the list? The answer is they're just worth it! This true American company started in 1927 as the originator of the garbage disposals. Since then, the idea of grinding food scraps right in the sink have evolved to the smart and comfy devices. One can find any unit they want for their needs from the most powerful commercial disposals to domestic ones.
The Evolution Excel disposal is the top-capacity unit developed for the home use. This model has 1 horsepower induction motor to definitely destroy any organic stuff that will fit into the drain. The motor spins at 1725 RPM, which is fast enough to grind up garbage.
For the quality of pulverizing the garbage, there are 3-step grinding process. You can be sure to avoid clogs in your sewers.
The most important question though, how quiet is this?
Very quiet.
SoundSeal reduces the vibrations. The rubber baffle is the details that blocks any sound coming through your drain. It's especially important for an open floor plan kitchen without waking up the entire house. You barely hear the disposal working over the running water sound.
Those nasty jams and clogs in the pipes are not the matter any more if you install the Evolution Excel. Its Jam Sensor automatically increases the torque to 500% of the normal torque, which does a great job of breaking up any clogs. Itthen switches reverses the grinding motion to push the clogging scraps. This feature comes in handy to grind the hardest waste like nut shells.
The grind chamber of the disposal is impressive as well. Its volume is 40 Oz. which is way too large for average needs but Ok for a big family. This heavy-duty unit is made of tough materials like stainless steel to sustain the rust.
Installation is easy too. If you already have purchased the InSinkErator disposal before, you will have to switch the new one into the previous mounting assembly because they all have the same Quick Lock sink mount.
The Excel comes with a bunch of details providing its advanced features and the full installation guide. The power cord is not included, though. The main difference in installation of this unit is caused by its dimensions. You want to measure the cabinet space to make sure it will fit. You may even need help during the assembling because of the disposal's weight.
Final Verdict
This intelligent and dependable garbage disposal will do the work without excess noise. You won't have to think about the clogs and plumbers. No maintenance required.
[/vc_column_text][/vc_column][vc_column width="1/3″][vc_column_text]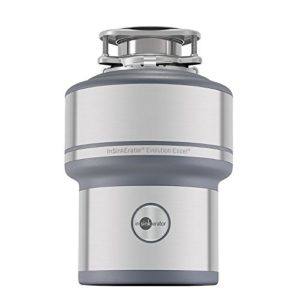 Pros
Powerful 1 HP induction motor
Three grinding stages
Quiet
Automatic clog detection
Stainless steel
40 oz. grinding container
Lifetime warranty
Made in USA
Cons
Big
Power cord not included
The 110V switch is not included
Higher price
Click to Check the Price
[/vc_column_text][vc_separator border_width="2″ el_width="70″][/vc_column][/vc_row] [vc_row][vc_column width="2/3″][vc_column_text]
This is the garbage disposal of the new age. The Waste King Legend 8000 has a 1-horsepower magnetic motor which spins the blades at a whopping 2,800 RPM. It is very efficient unit that is able to grind even the hardest animal and plant waste. Despite the working capacity, this disposal's dimensions are 16,2" x 9" x 9", it is also very light compared to the majority of similar units.
This nice compact disposal is also very quiet due to the insulation around the motor. Its waste chamber is made of nylon to sustain corrosion and wear. What is truly satisfying about Waste King is the continuous feed feature. That means you can do all the usual cooking or cleaning stuff, add the new food scraps to the drain along with disposal grinding. It's easy and time-saving.
The splash guard is removable, so keeping it clean is a breeze. Clogging and bad smell from the drain are the issues that, in this piece, are solved thanks to swivel impellers. An easily accessible reset button is very useful when you do maintenance.
We bet, you'll install the Waste King 8000 without excess effort. It requires 115 volts, 60 Hertz, ad 7.0 current amps. The power cord comes along with the unit.
Basically, the waste disposal manufacturers offer good warranties for their products but this unit comes with a lifetime one. That means, in particular, free replacement of any mechanical or design defects. If corrosion forms on a rust-free part, then they will replace that part.
Final Verdict
The Waste King deserves to have the high place in our rating because of its durability, power, and extra functions. The warranty that they offer is really good as well. The downside may be the price only.
The warranty that they offer is really good as well. Don't forget that.
[/vc_column_text][/vc_column][vc_column width="1/3″][vc_column_text]
Pros
1.0 HP motor that runs at 2800 RPM. Powerful and high speed
Less noise because of insulation
Continuous feed system
Lifetime warranty
Easy installation
Cons
Click to Check the Price
[/vc_column_text][vc_separator border_width="2″ el_width="70″][/vc_column][/vc_row] [vc_row][vc_column width="2/3″][vc_column_text]
The Badger 5 disposal by InSinkErator can be considered classic model for the money. It comes right from the product inventor at the lower price. The material of its grinding chamber galvanized steel which is cheaper than stainless steel. Despite this, its supposed working time is 10 years long.
This garbage disposal is equipped with 1⁄2 horsepower Dura-Drive Induction Motor spinning at 1725 RPM. It allows the Badger to pulverize all the waste, excluding bones, after an average dinner in up to 10 minutes. It is a continuous feed unit.
It has the completely different grinding mechanism than other disposals; basically, there are no blades inside the chamber. The Badger uses the complicated combination of other parts to break large pieces of waste and liquify them. Maybe, it's one of the reasons of the constant clogging.
In case of this unit, you really have to be aware of what gets inside the drain, because the main downside of the piece is its tendency to get jammed.
The next thing we found annoying is the noise. Comparing to the modern standards of the premium units, the Badger is loud. In reality, it sounds no louder than the earlier disposals.
The dimensions of the unit fit even the smallest homes and kitchens, thus there are not too many inhabitants in such apartments. Along with the price, its size makes Badger 5 an ideal starter kit with all included. Since this unit has the same Quick Lock sink mount as the more advanced models, you will be able to change the Badger to Evolution super easily.
It is also can be connected to the dishwasher with additional assembly. The We Come to You In-Home Limited Warranty is quite nice, but only valid for two years.
Final Verdict
The Badger 5 is a dependable disposable made by the trustworthy InSinkErator brand.It's compact and has all the basic functionality that you expect out of a garbage disposal. In other words, it can grind food waste. Just don't expect the extra features at this price point.
[/vc_column_text][/vc_column][vc_column width="1/3″][vc_column_text]
Pros
Affordable
Compact
Powerful induction motor
High RPM
Galvanized steel
Super easy installation
2-Year limited warranty
Cons
0.5 HP
Less extra features
Click to Check the Price
[/vc_column_text][vc_separator border_width="2″ el_width="70″][/vc_column][/vc_row] [vc_row][vc_column width="2/3″][vc_column_text]
The L-2600 has some of the exact same features as the other Waste King listed, but the L-2600 is much more reasonably price. The main difference is that this disposale has half the power as the L-8000, but that isn't too big of a deal.
The engine has 0.5 HP. This isn't so bad because it has 2600 RPM, which is way higher than most disposals available.
You won't have to worry about this unit breaking down or corroding. The corrosion proof stainless steel and rust-free grinding components prevent that. The glass-filled nylon grinding chamber doesn't corrode easily either. Finally, the stainless steel swivel impellers don't jam. And again, stainless steel does not corrode
We also like the continuous feed of this unit. Just add all your food scraps while the unit is running and you're good to go.
The grinding components are insulated in order to reduce the noise. Around the unit is an easily removable splash guard that keeps things tidy and is easy to clean.
They've also included a front-mounted reset button to make operating simple. This compact disposal will fit almost anywhere at 9 x 9 x 14.25 inches and 9.8 pounds.
The L-2600 unit has a quick and easy mount system that makes for an easy installation. A 36-inch power cord and splash guard are both included. The unit requires 115 volts, 60Hz, and 4.5 amps.
This disposal comes with a five year limited mechanical warranty. They will even come to you and fix everything… for free. You also get a lifetime warranty against corrosion and rust.
Final Verdict
This unit is an excellent option if you want a Waste King at an affordable price. Just don't expect all the extra features at this price, but this unit still does a good job.
[/vc_column_text][/vc_column][vc_column width="1/3″][vc_column_text]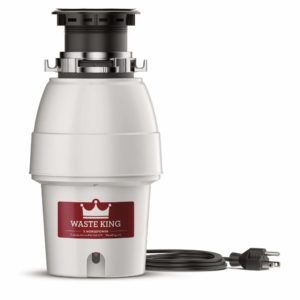 Pros
Affordable
High speed motor
Continuous feed feature
Corrosion resistant chamber
Stainless steel impellers
Fast and easy mounting system
Lifetime corrosion warranty
5 year limited warranty
Compact
Cons
Click to Check the Price
[/vc_column_text][vc_separator border_width="2″ el_width="70″][/vc_column][/vc_row] [vc_row][vc_column width="2/3″][vc_column_text]
You get a great deal with the GFC520V.
We really like t's ultra-compact design. It's way more compact than the other self-proclaimed compact units. It's 5.25 x 5.25 x 12.75 inch dimensions really set it apart. The 9 pound weight is fairly normal though. Anyway, the compactness makes it perfect for small homes or apartments. The normal sized 27 ounce grind chamber is enough to grind waste. We do admit that this could be bigger, but it is an ultra-compact unit.
The GFC520V uses highend materials despite its budget price. It has a 0.5 HP engine that spins at about 2800 RPM, which is very fast. Galvanized steel grinding blades and turntables means much more durability and longevity. The dual swivel impellers prevent (some) clogging. Finally, the disposal actually comes with a removable splash guard with stopper and a stainless steel flange.
The two-level precutter works well at preventing any jams or clogs. Tough foods are grinded and quickly disposed of.
Additional safety features include an on/off wall switch and an overload protector. Agan, it has an easy to use continuous feed option.
This much power does have a lot of noise. Fortunately, the GFC520V has great insulation that keeps the noise level low.
The EZ Mount installation system makes installation easy. The disposal comes with a splash guard and a stopper, but you must purchase a power cord kit if you choose not to wire it directly to the source.
A 1 year limited replacement warranty and a 1 year additional parts limited warranty are both included, which honestly aren't that great.
Final Verdict
This an excellently priced disposal. We like the super compact design and amazing functionality. We recommend this unit for those of you who are tight on space and have a lower budget. If you have a higher budget, then you are better off with one of the other disposals on the list.
[/vc_column_text][/vc_column][vc_column width="1/3″][vc_column_text]
Pros
Very affordable
Ultra compact
Super high RPM
Cons
No power cord
0.5 HP motor
Click to Check the Price
[/vc_column_text][vc_separator border_width="2″ el_width="70″][/vc_column][/vc_row] [vc_row][vc_column width="2/3″][vc_column_text]
7.

Whirlaway 291

– Best Compact Garbage Disposal 2020
The Whirlaway has a lot of the same features that find on the more expensive disposals. This makes it great if you're concerned with price.
The compactness of the 291 is probably the first thing you notice about it. It has small dimensions of 6.1" x 13.7" x 5.9" and 8.7 pounds weight means this disposal unit will fit in very small cabinets. It will also give you more storage space. Since it only weighs 8.7 pounds; it is easy to install. We also like the blue color, which honestly does not matter that much.
This isn't a weak disposal despite its compact size. A 0.5 HP motor powers this disposal. The 2600 RPM is fast enough to quickly grind up a variety of waste.
The durability of this disposal is topnotch as well. The grinding components were all made of materials that don't corrode. No rusting or anything like that.
A splash guard keeps things clean when operating the disposal. The splash guard is removable, which makes cleaning it super easy.
The Whirlaway uses the PLUMB E-Z mount system to make installation quick and simple. You just need to purchase a power cord kit and installation is easy. Finally, Whirlaway backs their product with a no questions asked 2 year replacement warranty. Basically, you go to a store and they replace your disposal.
Final Verdict
If you want a garbage disposal that gets things done at a good enough price, then the Whirlaway is the perfect disposal for you!
It has Power, efficiency, and compactness. Plus, it's a great budget friendly option. Just don't expect all the bells and whistles of other options.
[/vc_column_text][/vc_column][vc_column width="1/3″][vc_column_text]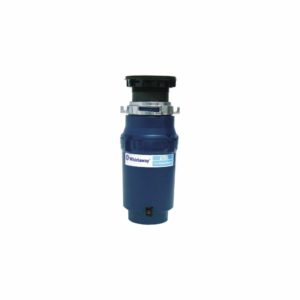 Pros
High speed motor. 2600 RPM
Grinding components don't corrode
E-Z mount system makes installation easy
Ultra compact design
2 year "no questions asked" warranty
Medium price point
Cons
No power cord
Not nearly as many features as other disposals
Click to Check the Price
[/vc_column_text][vc_separator border_width="2″ el_width="70″][/vc_column][/vc_row] [vc_row][vc_column width="2/3″][vc_column_text]
8.

KitchenAid KCDB250G

– Reliable Brand Food Waste Disposer
There are few appliance brands that get the same respect as KitchenAid. They have a reputation for manufacturing appliances that are well built, reliable, and effective and have been doing that for about 100 years!
Their garbage disposals fall right in line with the rest of the brand – well built, reliable, and effective. Of course, the design is great and you can depend on the product. It's made in America. The disposal fits into most kitchens with 14.6" x 7.5" x 7.4" dimensions and a somewhat light 14.2 pound weight.
Stainless steel construction makes it somewhat durable too. We like the look of this disposal too, which doesn't really matter since you rarely ever see the disposal. It's a nice touch though and shows that KitchenAid cares about design.
The motor spins at 1725 RPM and is powered by a 0.5 HP motor. The continuous feed option is nice and makes everything easier.
Using this is easy too. Just run some cold water, turn the disposal on, and push food scraps into it. Make sure to let the disposal run for 30 seconds after pushing the last scraps insides. This will ensure that everything passes through the system.
The overload protection with manual reset is a nice safety feature. The unit will never get too full and damage your pipes or the disposal itself. You can plug it in (power cord sold separately), but directly hooking it up to your electrical line is much safer. You can use this disposal with a dishwasher if you purchase a compatibility kit.
KitchenAid also includes a one year warranty with the disposal.
Final Verdict
A lot of trust comes built in with the KitchenAid name. For those who want a sturdy, dependable, and efficient unit backed by a brand they trust, then this is the disposal for you.
[/vc_column_text][/vc_column][vc_column width="1/3″][vc_column_text]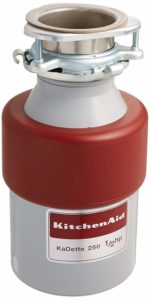 Pros
Beautiful and reliable design
Stainless steel construction
Overload protection
Continuous feed
Cons
0.5 HP motor
1 year warranty
Click to Check the Price
[/vc_column_text][vc_separator border_width="2″ el_width="70″][/vc_column][/vc_row] [vc_row][vc_column width="2/3″][vc_column_text]
Another budget friendly option is the Emerson Evergrind E202. However, this unit makes the list because of the ease of installation. This is because of the Quik-Lock sink mount installation system and the amount of tools that they include with the disposal. You get a plastic stopper, a wrench, mounting gasket, tailpipe gasket, and tailpipe. Most importantly, this disposal actually comes with a power cord. Something that even the high end units do not include.
This disposal does safe space, which is a requirement if you have a small house or apartment. It's only 6.3 x 6.3 x 12.6 inches. It weighs 13.7 pounds, which is fairly light. It could be lighter though.
Anyway, this unit is small, but powerful and strong. Constructed of rugged galvanized steel, you never have to worry about the unit's durability. It will last for years.
The 0.5 HP induction motor can spin the blades at 1725 RPM. The power is somewhat low and the RPM leave something to be desired. However, it still gets the job done.
The 26 ounce grinding chamber is small, but we aren't expecting a huge chamber with such a compact unit. You probably don't need a big one anyway. It is quiet because of the induction motor, which is a definite plus.
Emerson also provides a 1-year warranty on the unit.
Final Verdict
This compact and budget friendly unit is great if you want affordability and a compact disposal. You won't have any issue grinding waste. However, a better disposal can be purchased if you have a bigger budget or a bigger area for the disposal.
[/vc_column_text][/vc_column][vc_column width="1/3″][vc_column_text]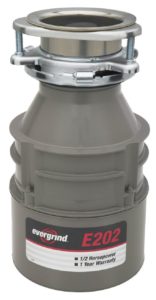 Pros
Budget friendly
Quiet motor
Power cord included
Ultra compact
Cons
Click to Check the Price
[/vc_column_text][vc_separator border_width="2″ el_width="70″][/vc_column][/vc_row] [vc_row][vc_column width="2/3″][vc_column_text]
The High Torque disposal is exactly what would you expect from the name. A high torque garbage disposal. A 1.25 HP motor spins the blades at a whopping 2700 RPM.
All this power makes grinding waste a super quick process. It isn't even that loud, which is surprising given the horsepower and torque. An insulated shell blocks most of the sound and a balanced turntable reduces the vibrations even further.
The dimensions are 15 x 9 x 9 inches, which will fit in the average kitchen without taking up too much space. It does weigh 15 pounds, which is kind of heavy. Fortunately, weight only matters when you first install the disposal. After that it just isn't that important.
The stainless steel components do not rust or corrode.They also require way less maintenance.
A magnetic guard stops silverware from falling into the disposal and wreaking havoc. Plus, it's kind of gross to stick your hand down the sink not to mention dangerous with a running kitchen disposal or if you drop a knife. You just don't have to worry about that problem with this disposal.
Installation is easy enough, but it doesn't have a quick install mount or anything like that. It also doesn't come with a free power cord. You can use it with a dishwasher if you buy the dishwasher compatibility kit. Finally, it comes with a 10 year limited warranty.
Final Verdict
The High Torque is great if you frequently grind hard to grind foods. This makes it great for a busy kitchen.
[/vc_column_text][/vc_column][vc_column width="1/3″][vc_column_text]
Pros
Incredibly high powered motor 1.25 HP
2700 RPM grinding speed
Made of stainless steel
Less vibrations
Insulated shell for noise reduction
Magnetic ring
10 year limited warranty
Cons
Click to Check the Price
[/vc_column_text][vc_separator border_width="2″ el_width="70″][/vc_column][/vc_row] [vc_row][vc_column width="2/3″][vc_column_text]
11.

Moen GX50C

– Best Moen Garbage Disposer 2022
Moen makes excellent garbage disposals. We like the GX50C for a few different reasons.
First, all the important parts are made from stainless steel that will not rust or corrode. Next, it is a strong disposal, but not a bulky disposal. It's compact at just 7.5" x 7.5" x 16". It weighs 13 pounds, which is light enough. Though it is not ultralight or anything.
What we really makes this unit stand out is the power. You turn on the 0.5 HP motor and it's already at full speed spinning at 2,600 RPM. This much RPM just grinds right through trash and reduces jamming.
The continuous feed function means that you don't have to stop to add more food waste either. This saves you a bunch of time!
Fortunately, this is a very quiet garbage disposal. SoundSHIELD insulation greatly reduces the amount of noise while not sacrificing speed or power.
Easy installation is another positive. You can install this disposal on most three bolt assemblies quickly and easily. All you have to do is properly position it on the mount and then twist it into place.
We like the already installed power cord. You don't need to hardwire a cord or go out and purchase one. Furthermore, all the following is included with purchase: removable splash guard, drain elbow, sink flange, mounting assembly, and stainless steel drain stopper. A sink strainer can also be used with your disposal, but it is not necessary for optimal operation.
The 4 year warranty that they provide include in-home service, so you don't have to worry about shipping or anything complicated.
Final Verdict
The GX50C has basically everything you want out of a garbage disposal. The compact design and its pre-installed power cord make this one of the easiest to use and install garbage disposal on our list. And of course the power and RPM are the best features.
[/vc_column_text][/vc_column][vc_column width="1/3″][vc_column_text]
Pros
High speed magnetic motor
Xpress Mount makes installation easy
Ultracompact design
SoundSHIELD insulation
Continuous feed function
Power cord included
4 year in home warranty
Cons
Click to Check the Price
[/vc_column_text][vc_separator border_width="2″ el_width="70″][/vc_column][/vc_row] [vc_row][vc_column width="2/3″][vc_column_text]
What is The Best Garbage Disposal Brand?
There are several companies that produce kitchen garbage disposals and their accessories, let's look at the main top 4 brands of them.
KitchenAid


KitchenAid company was started in 1919 by The Hobart Manufacturing, and they were producing stand mixers. Currently, this home appliances brand is owned and operated by Whirlpool Corporation. KitchenAid produces 4 different types of garbage disposal: 1 batch feed model and 3 models with continuous feed. Their residential garbage disposer motor power ranges from 1/2 HP to 1 HP (with 3/4 horsepower model). All models are produced in stainless steel and have all necessary features, like Anti-Jam Circuit and dishwasher connectors.
Moen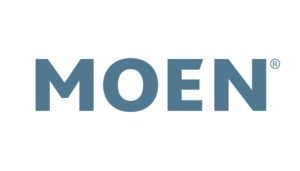 Moen is a national company, well known as a #1 faucet brand. It was started in 1956 by Alfred M. Moen and produced a line of faucets and other fixtures. Nowadays Moen offers a diverse selection of kitchen and bath faucets, showerheads and of course garbage disposals and kitchen sinks for residential applications, delivering innovation, useful features, and lasting value. Moen garbage disposals are well priced and innovative. There are 1/2, 1/3. 3/4 and 4 HP models available. Their compact design is lightweight for easier installation and frees up valuable space under the sink.
InSinkErator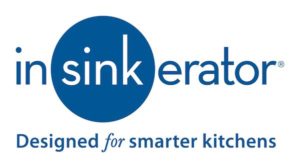 A well-known company and brand, a pioneer and the inventor of the residential and commercial food waste disposer — InSinkErator. A company was established in 1927 and still produce the iconic American appliances. The brand InSinkErator is now owned and operated by Emerson. They produce a well known and reliable garbage disposals, including Badger 5 and Evolution Series, which features advanced sound, grind, anti-jam, and anti-vibration technologies.
Waste King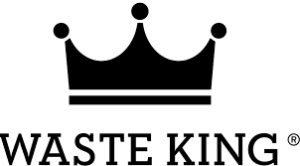 Waste King has more than 50 years of experience in residential garbage disposal production. They have a big model line of disposals to suit every kitchen, budget, and family size. The company offers garbage disposals under two brands: Waste King, and Whirlaway, designed for cost savings and quick and easy replacement. There more than 14 models available, from 1/2 to 1 HP, batch and continuous feed, with quick and durable installation methods, and jam-resistant technology, eco-friendly and easy way to dispose of food scraps right at the kitchen sink.
[/vc_column_text][/vc_column][vc_column width="1/3″][/vc_column][/vc_row] [vc_row][vc_column width="2/3″][vc_column_text]
Garbage Disposal Buyer's Guide
All garbage disposals might all look the same since they can dispose of food. However, there are a bunch of features that you should consider before purchase.
This buyer's guide will cover absolutely everything that you need to know before purchasing a garbage disposal.
Motor and Grinding Speed
Grinding Speed
The speed that the blades spin is measured in revolutions per minute (RPM). It ranges from 1700 RPM to 2800 RPM.
Higher grinding speed is always better since it makes everything faster and easier. It also reduces clogs.
Motor
Most disposals use a magnetic motor. Basically, the motor spins at the same rate as the internal magnetic field. The type of motor isn't that important, but you do want to know the horsepower that the motor produces. 0.5 HP to 1.25 HP is ideal. More horsepower is always better.
Construction
Look for a stainless steel disposal. That is the best material since it does not rust or corrode. Galvanized steel is also good.
This is especially important for the blade.
Dimensions
Dimensions are virtually the same across all disposals. The dimensions are only an important factor if you're totally cramped for space.
The grinding chamber, on the other hand, is a dimension that you should consider. A bigger grinding chamber means that the disposal can hold more waste and will not get clogged as often.
Additional Features
Two-step grinding / Pre-cutter
Any pre-cutter or multi-step grinding process will liquify the waste before pushing it down the drain. This make it less likely to clog your pipes.
It's not a requirement, but it does everything easier.
Swivel Impellers
These prevent jams and clogs. So look for a unit with impellers if you want less problems.
Continuous Feed Function
This feature lets you add waste while the unit is running. It saves a lot of time.
Magnetic Ring
This isn't a common feature, but it is one that we like. Basically, a magnetic ring around the drain prevents silverware from falling into the pipes.
Sound Minimization
The most common way to lower sound is by adding insulation, so look for a unit with insulation. Some units will reduce vibrations too, which we find really nice.
Wiring / Electrical Load Requirements
Make sure that your disposal is compatible with the wiring in your home. You also want to see if it includes a power cord if you have to wire it your electrical system.
Quick Mount Installation
Quick mount installation is nice if you want to install the disposal yourself. It's just a mount that allows you to easily screw on the disposal.
If you don't plan on installing the disposal yourself, then this feature isn't necessary.
Warranty
Make sure that you fully understand the warranty and the claims process. Some companies offer a lifetime warranty that is very limited. Others offer a shorter warranty, but with a "No Questions Asked" policy.
Again, this just depends on your personal preference. All the disposals on our list have a warranty of some sort.
[/vc_column_text][/vc_column][vc_column width="1/3″][/vc_column][/vc_row] [vc_row][vc_column width="2/3″][vc_column_text]
Related posts on Garbage Disposals
[/vc_column_text][/vc_column][vc_column width="1/3″][/vc_column][/vc_row]