Last Updated: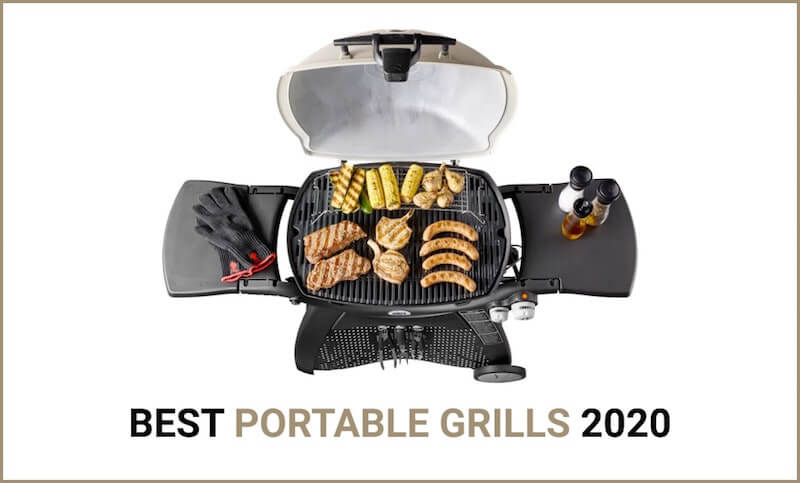 Anyone that has camped knows the difficulty of putting all the camping gear in their car – it's hard. Space in a car is valuable, especially if you have a smaller car, which is increasingly common these days.
Additionally, no one likes sharing the backseat with a backpack or tent. Or worse, having to have a tent or backpack on their lap for the duration of a long car trip.
And if you haven't even added the grill to your car, then you are in for a difficult time when packing your car. How can you go camping without a grill?
You really can't.
This is why we will review the best portable grills for camping. We'll also cover what makes a good portable grill, things to look for in a portable grill, and answer all the questions you might possibly have about portable grills.
Is a portable grill right for you?
If you mostly grill at home, then you probably have plenty of space to have a massive grill on your patio. You can drop hundreds or thousands of dollars on a grill that will allow you to cook hundreds of chicken wings at once.
The problem with those grills is that they're expensive, take up a lot of space, and aren't particularly portable, which are the exact opposite problems of what you will find in a portable grill.
For instance, if you go camping frequently or tailgate at sporting events, then you probably don't want to bring the grill from your backyard – it's simply too big.
Portable grills are the best choice in this case.
They aren't big nor are they permanently attached to anything. You can even place them in the trunk of your car and even carry some of them in a backpack.
Finally, a portable grill will usually cost much less than a full-sized grill. If budget is your primary concern, then a portable grill is the best choice for you.
To summarize, a portable grill is right for you if any of the below apply to you:

You grill while tailgating.
You grill while camping.
Space is a priority.
You have a tight budget.