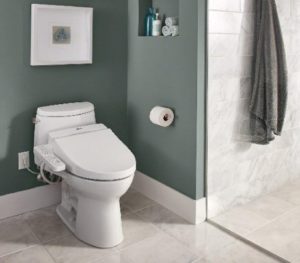 Last Updated:
Many toilets these days do not actually have
toilet seats
on them. I bet you didn't know that!
One reason for this is the extra cost of including it with every toilet. The other reason is that not every seat matches with every bathroom. I know it's weird to think that it has to match a bathroom, but you should take your seat selection very seriously.
Toilet seats do get changed a lot more often, too. So you will likely need to replace yours much sooner than you need to replace your toilet bowl.
Anyway, here are my selections for the best bidet toilet seats on the market.