Last Updated: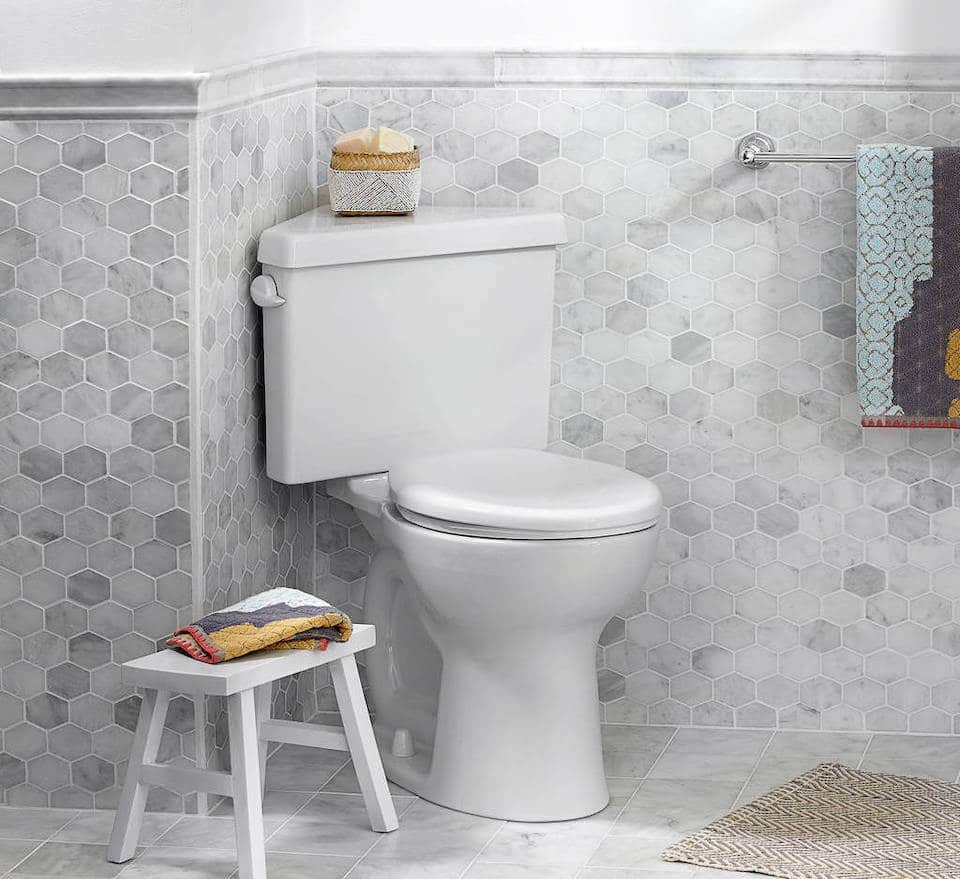 Getting a
perfect toilet for your bathroom
is definitely a decision that needs to be taken with full care. Factors like flushing power of the toilet, ease of use, water consumption, size of the bathroom, and of course your budget, play a critical role while choosing the right toilet for your place.
American Standard Toilets are built keeping in mind all the requirements of their customers. Known for their efficiency and comfort, American Standard toilets are powerful, durable, and very easy to clean. Moreover, they are efficient in water usage and are EPA certified.
In this article, we will review American Standard Cadet 3 Dual flush toilet. American Standard Triangle Cadet 3 toilet is a high rating product, inexpensive, and also ADA compliant. So, if you are looking for something that hurts your pocket less, gives you more comfort and caters to all your needs, then American Standard Cadet 3 Corner toilet is just the perfect pick for you.