Last Updated: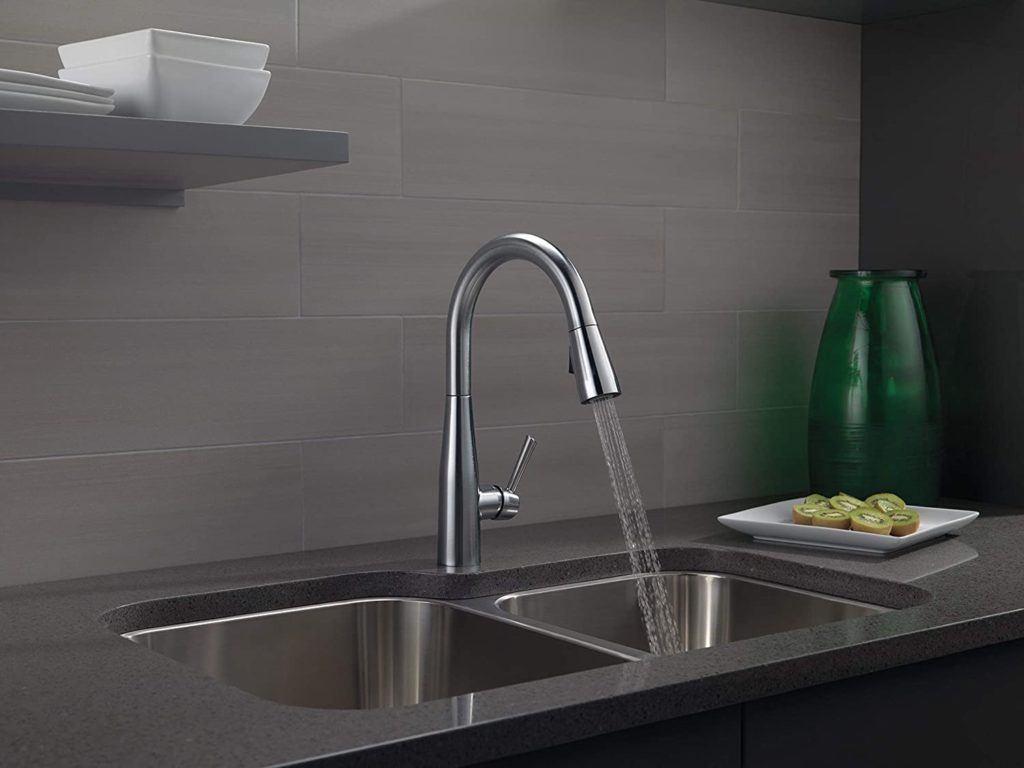 The Delta Faucet is a manufacturer of a high–quality kitchen fixtures that differ. This difference has singled out the Delta brand that constantly rings a bell of passion and trust in the heart of homeowners whenever they hit the store to shop for premium kitchen fixtures.
With a firm resolve to hold fast to many years of producing only the best and top-rated kitchen faucets, the Delta has over the years continued to be the leading brand when it comes to the manufacture of various kitchen fixtures with innovative design technology.
And as a way of reiterating to homeowners that they are ever ready to help them achieve their dream home, Delta Faucet is out again with another display of professionalism with the Delta Essa 9113-AR-DST.
In case you may be wondering what the uniqueness in the Delta Essa Pull Down Kitchen Faucet could be — that is exactly what this review will open your eyes to appreciate. Sure you want to know more about this deluxe pull-down kitchen faucet, read on as we unwrap the scroll.