Last Updated: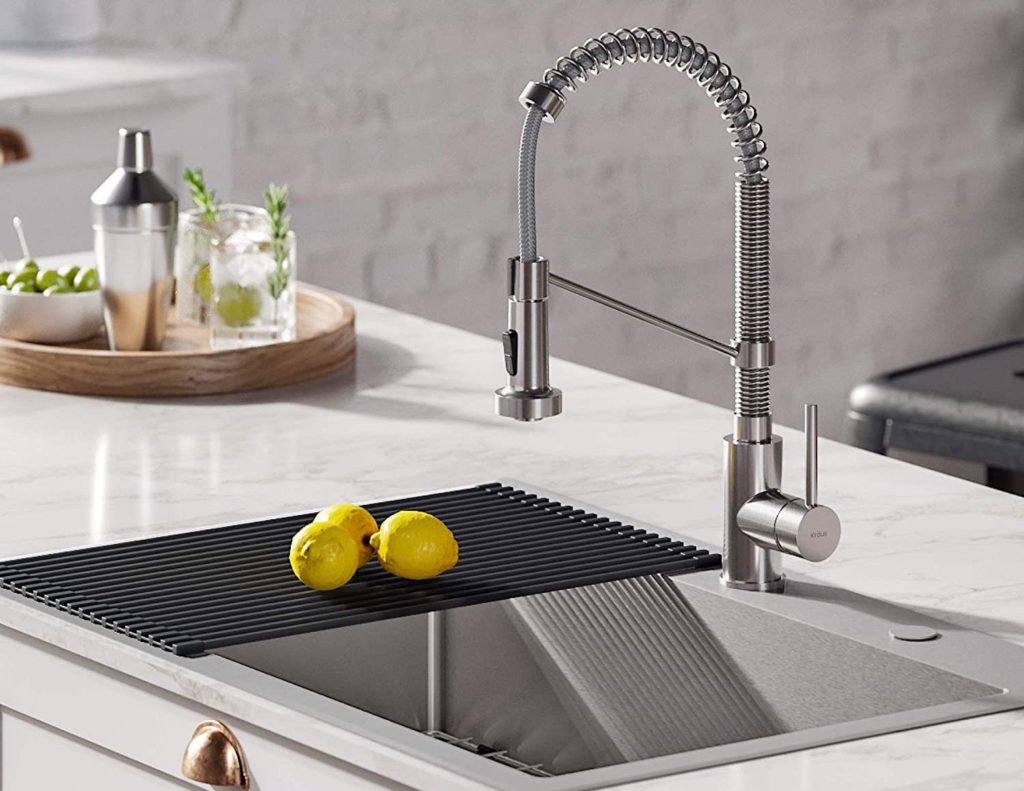 Kraus is an up-can-coming member of the modern plumbing fixture world. Though they are fairly new (established in 2007), they have made a name for themselves as a reliable company the produces quality products.
Their designs for kitchen and bathroom plumbing accessories range from simple and sleek to ornate and decorative. Their designs provide something for everyone and every style whether you're shopping for the kid's bathroom, the freshly remodeled kitchen or an at-home bar.
In today's review, we'll be looking at the KPF-1610SS Bolden Kitchen Faucet, a gooseneck style pull-down faucet made from solid brass with an industrial design and stainless steel finish.