Last Updated: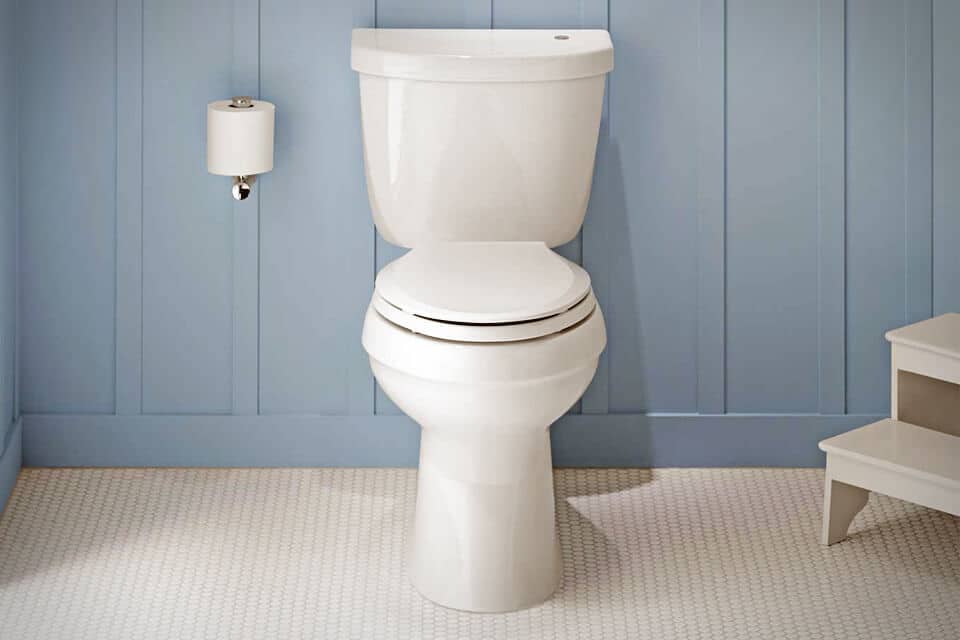 If you're looking for a review of the
Kohler K-3615-0 Gabrielle
Comfort Height toilet, you've found it. You read that right, comfort height. No more deep knee bends on toilets that are too low and leave you wishing for a little more height. The Kohler Gabrielle toilet is the perfect
compact toilet for a small bathroom
, whether you're in the midst of a remodel or looking for an update.
Like all our best toilet reviews, we'll be sure to point out both pros and any cons so you can get the full scoop. In this Kohler Gabrielle review, one of the things you'll notice is that the Kohler K-3615-0 model toilet comes in a crisp, white color. This makes it an easy match for most bathrooms.