Last Updated: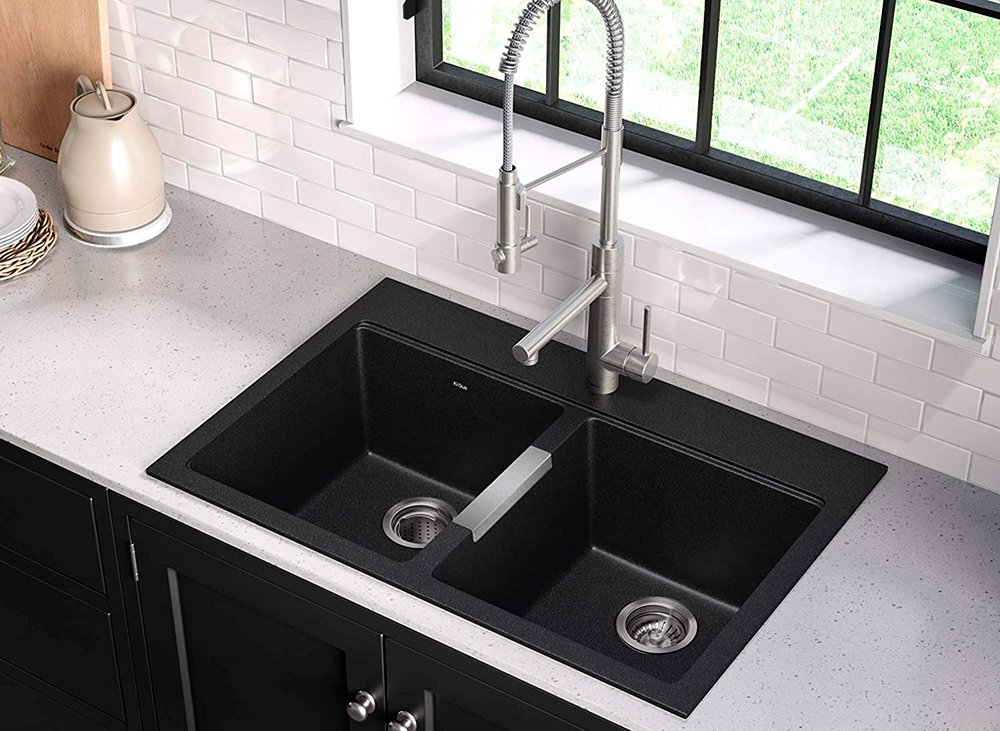 When it comes to premium kitchen wares, workstations, sinks and other kitchen fixtures, Kraus is a brand and manufacturer with a soft spot in the heart of many homeowners.
Wondering why? It's simple! Kraus has remained at the top of the chart as a top-rated brand that is known and reliable for the production of high-quality and premium kitchen sink for the decades.
Being the creator of KHU100 undermount sink, which is a handy kitchen workstation, that gives many homeowners the convenience in preparing their meal, we can definitely say that Kraus is a brand that rings a bell.
In this review, we will focus to bring out the top features of another exclusive kitchen sink by Kraus – KGD-433B, a granite double bowl sink, so that you can easily identify this quality workstation when you are ready to purchase one.