Last Updated: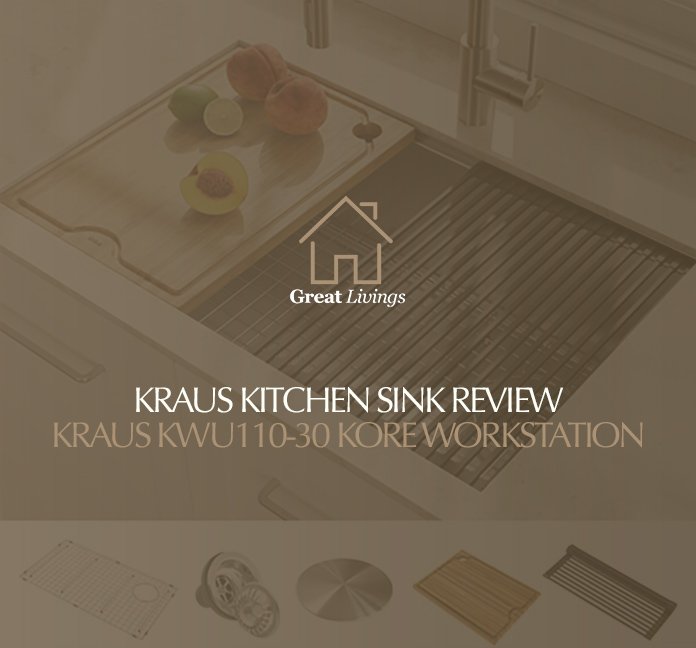 Every home holds the kitchen with great esteem, and accord due attention to its features, wares and overall design. This, you can quickly tell is true since the kitchen is regarded as the undisputable powerhouse of a home.
Besides having your kitchen well-spaced out for easy movement of wares and other materials within it, installing a good kitchen sink workstation where you can do virtually any kitchen chore without moving from pillar to post seems to be another key factor many home owners consider.
Obviously, the mention of a perfect workstation will definitely call your attention to your kitchen sink where you do most washing, cutting, and even the mixing of ingredients for your meal.
So, in this review, we bring to you the Kraus KWU110-30 kore workstation and everything you need to know about it.
Hopefully, this review will guide you in making an informed decision as you choose the Kraus undermount sink as a reliable kitchen workstation.