Last Updated: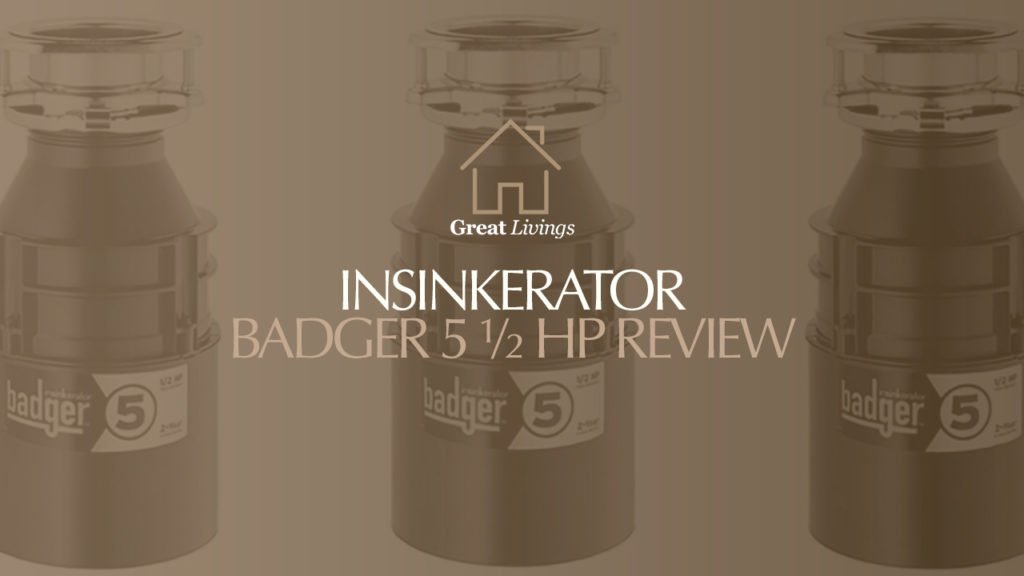 Are you looking for an affordable, simple to install, durable components, and reliable food waste disposer? InSinkErator Badger 5 is the choice. The manufacturer, InSinkErator, is one of the largest food waste disposer brands that produce reliable waste management systems worldwide.
InSinkErator Badger 5 is a basic, functional, and reliable model that is affordable, and easy to install in homes. It has a simple design, durable components, and comes with a galvanized steel grinding chamber that grinds food scraps easily.
Besides, there is ½ HP Dura-Drive Induction Motor that spins at 1725 revolution per minute (rpm), unlike garbage disposers from Waste King which always spin faster than 2500 rpm. The machine grinds eggshell, fruit peels, root and skin from vegetable, and other food scraps with ease and without delay.
Let's look at the features that enable Badger 5 garbage disposal keep your kitchen hygienic, clean and healthy.
Related post: Garbage Disposal Reviews 2023