Last Updated: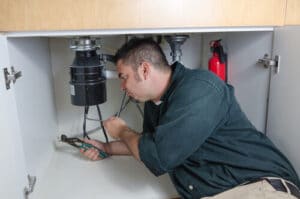 Garbage disposal leaking could make your kitchen a hub of smell and flood. Damp place, foul-smelling food under the sink and continuously dripping sound of water can lead you towards hypertension. This is alarming. You need work to come out of this situation.
Read more: 11 Best Garbage Disposals
The question is 'Can you fix a leaking garbage disposal?' as it also involves electrical connections. Definitely yes! Here you will get possible risky leak points of garbage disposal, their easy diagnosis, and clear-cut solutions to fix leaking garbage disposal. Learn more about garbage disposals in this guide.
Let's dig in!